terrible kindness
Jo Browning Wroe, Faber and Faber, $29.99
The Aberfan disaster in 1966 was horrific. Coal sludge caused a landslide that engulfed and destroyed a Welsh primary school, killing 144 people, most of them children. In terrible kindness, a young undertaker and freshly graduated embalmer, William Lavery, answers the town's call for help and is shaken by what he sees next. Intrusive memories of the event linger and the novel follows a web of traumatic experience that leads back, through a memory of humiliation, to the death of William's father and an ensuing rift between his gay uncle and his wife. mother. It's a novel about the double-edged nature of compassion that encompasses the rigid camaraderie of the funeral world, an unlikely love affair, and a surprising (but not undeserved) uplift emerging from great suffering.
NON FICTION CHOICE OF THE WEEK
Everything, all the time, everywhere
Stuart Jeffries, back, $39.99
While it can be said that postmodernism, at its worst, played the role of cultural servant of neoliberal capitalism, it can also be said that modernism represented a calcified, Eurocentric and patriarchal elitism and was ripe for deconstructive demolition. English journalist and cultural critic Stuart Jeffries takes us on a fun but ultimately serious roller coaster ride through what he sees as the dark heart of postmodernism – its complicity with manipulative capitalist consumerism. But it is also the movement which rightly dethroned the divine authority of the author and recast the modernist ideas of Progress in a colonialist context. To some extent he says nothing that hasn't been said before, but he is aware of the complexities and paradoxes of the movement and avoids the reductionism of many commentators.
Calm and deadly city
Murong Xuecun, Hardie Grant, $29.99
The eponymous city is Wuhan, China, where writer Murong Xuecun traveled during lockdown, a dangerous journey undertaken in defiance of the state. Not that he hadn't taken them to task already – the best-selling author had had his books banned and endured a brutal interrogation. He was scared, he said, when he arrived in Wuhan to find out the truth about what was going on there by interviewing several residents in his hotel room. One, a doctor at a small hospital who hit the 'jackpot' himself (contracted COVID) bravely and heartbreakingly describes the despair of city doctors, while a lawyer and Christian activist travels to Wuhan as part of his anti-communist crusade. These, and others, Murong says, are the voices of the officially silenced people and his book reads like a message in a bottle from a secret state.
Mary Ann and Captain Piper
Jessica North, Allen and Unwin, $34.99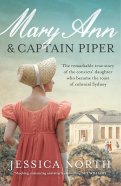 One day in 1805, as 14-year-old Mary Ann Sheers (daughter of convicts) was running barefoot around Norfolk Island, a storm broke out and a tidal wave, more or less, swept her into the arms of Captain John Piper, the commander of the island. . At least, that's how Jessica North imagines her in this inventive, dramatized rags-to-riches story. Shortly after, Piper "bed her" (as he had many daughters on the island) and at 15 she was a mother. What followed was a tall tale in the best of romantic traditions. They moved to Sydney, traveled to London, returned to the colony, threw lavish parties, mixed in Macquarie's circle, had 14 children, and finally married in secret in 1816. The accent is set on Mary Ann, but it's also a keyhole in time, with characters such as Francis Greenway having cameo roles. Entertaining popular story.
A Footballing Genius: The Story of Peter Hudson
Dan Eddy, Hardie Grant, $34.99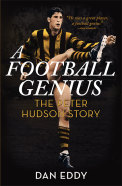 Such was the fame of the great Hawthorn in the 1960s and 1970s that when a priest posted a notice outside his church, saying "What would you do if Christ came to Hawthorn?", a spirit replied: "Move Peter Hudson to cheeky centre-half". Dan Eddy's study of Hudson is not so much a biography as a collection of chronologically arranged interviews with approximately 150 contributing commentators and family members – all glued together with Eddy's observations and comments. Much like a television documentary, the result is an engaging portrait of Hudson seen from different angles. One of the most fascinating is his teammate Ian Bremner's observation that, at first, "…he didn't look like a champion. He had this unsightly gait, but we soon realized he was a fucking freak. One for all football fans.
Murong Xuecan is a guest at the Sydney Writers' Festival. swf.org.au
The Book List newsletter
A weekly read for Jason Steger book lovers. Register now.