Writer's block | March 6, 2019
By Suzzanne Kelley
[email protected]
Reading is such a lonely endeavor, but the North Dakota literary endeavor community. . . well, that's a whole other story.
North Dakota's literary scene runs the gamut, from writers to readers, with publishers, community readings, book clubs and writers' groups, designers and printers, writing conferences and even a annual book festival. Get ready to bookmark upcoming events and take note of the state of the literary arts and who is making it all happen.
The first three Thursdays (easy to remember) of March reveal a veritable panache of events. NDSU's 4th Annual Press Night begins March 7 at 7 p.m. at the NDSU Alumni Center with six authors on the podium. The NDSU Press signature event features readings by the authors of all the latest press releases. Free and open to the public, you'll always hear a good story. (Sometimes people cry.) The 14th National Book Awards take place at Concordia College on March 14. Several national award-winning authors will speak, and the event is free and open to all. And on the third Thursday in March, the Plains Art Museum will present a program of poetry set to music. Yes, literary music for the ears.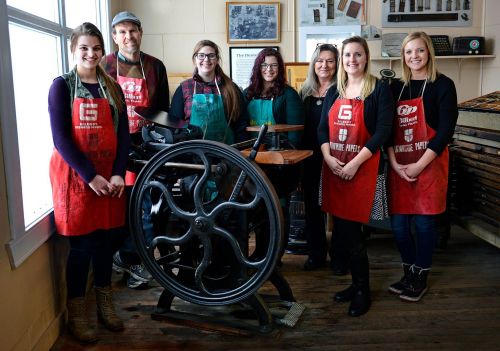 These literary events are just the beginning of what promises to be a feast for book lovers of all genres in 2019. Creative writing will continue its course with Dunn County Writers, the North Dakota chapter of the Society of Children's Book Writers and Illustrators, the Red River Valley Writing Project, and Humanities North Dakota's sponsorship of book talks and writing workshops.
Our independent booksellers bless us by bringing books and authors to our communities. Each bookstore has its own characters (I'm talking about their founders and their staff) that make each place a point of destination: The Western Edge (Medora), Books on Broadway (Williston), Main Street Books (Minot), Ferguson Books (Grand Forks and Bismarck), the Museum Store at the North Dakota Heritage Center (Bismarck), Zandbroz Variety (Fargo), many museums and historic sites in our cities, and it's not far from Fargo to the Christian Bookstore from Melberg to Moorhead. Book sales also pop up in unexpected places, like Trapper's Kettle Gift Shop (Belfield), the American Association of University Women's annual book sale in the Moorhead Mall, and omigosh, How Many Books Can You Get? do you stick in a paper bag when your local library like its selling books?
Our literary scene also includes multiple pockets of readers in book clubs. My friend Carmen Rath-Wald in Napoleon talks happily about her local book club, and my neighbor in West Fargo has cars stacked on the pavement when her book club meets. Barnes and Noble hosts a number of book clubs, and even the youngest of us enjoy conversations about books when we attend story time events at local libraries. (And, speaking of libraries, let's build a presidential library for bragging rights.)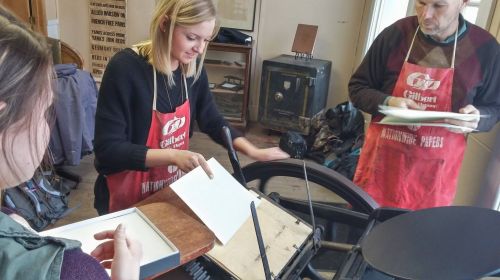 North Dakota offers a variety of literary conferences, like the upcoming Valley City State University Academic Publications Conference or the 50th Annual University of North Dakota Writers' Conference, March 20-22 (featuring Tommy Orange , nothing less !). Congratulations to Ken Schmierer and the team at the Historic Ellendale Opera House for hosting the 3rd Annual Book Festival on October 13, 2019, featuring regional authors and breakout sessions.
All of these book-related activities are coming to the attention of the North Dakota media. Congratulations to Prairie Public for the splendid and insightful interviews they conduct with authors on TV and radio. Thanks also to the KVRR "It Takes 2" interviews with authors. Our High Plains Reader and other newspapers throughout the state, as well as many of our North Dakota journals and magazines feature book reviews and recommended readings. And, here's a brief tribute to the North Dakota Newspaper Association, whose Educational Foundation supported student trips to the Braddock New Letterpress Print Museum, where NDSU Certificate in Publishing students learned first-hand how to use the antique letterpress equipment and produce a beautiful collection of poetry.
While authors and readers are working hard at it, the publishing industry is also doing well. NDSU Press produces six to ten books a year, and UND's Digital Press has ramped up production, while keeping the decades-old North Dakota Quarterly not only viable, but thriving. New Rivers Press at MSUM is thriving; Independent and self-published publishers have also staked out some territory in North Dakota, producing an incredible number of exceptional works of fiction and non-fiction.
Before I exhaust my word count allowance, let me mention two North Dakota literary events with national connections. First, the Poetry Out Loud: National Recitation Contest, supported by the North Dakota Council on the Arts and highlighting student achievement, just held its finale in February. Congratulations to Emily Gilsrud of Wahpeton High School, 2019 State Champion; it advances to the national final in Washington, DC, where a total of $50,000 will be awarded to the winning students and schools. And second, our North Dakota Library Association organizes the Notable Papers Award (which includes books), with state winners presenting to compete nationally with the American Library Association.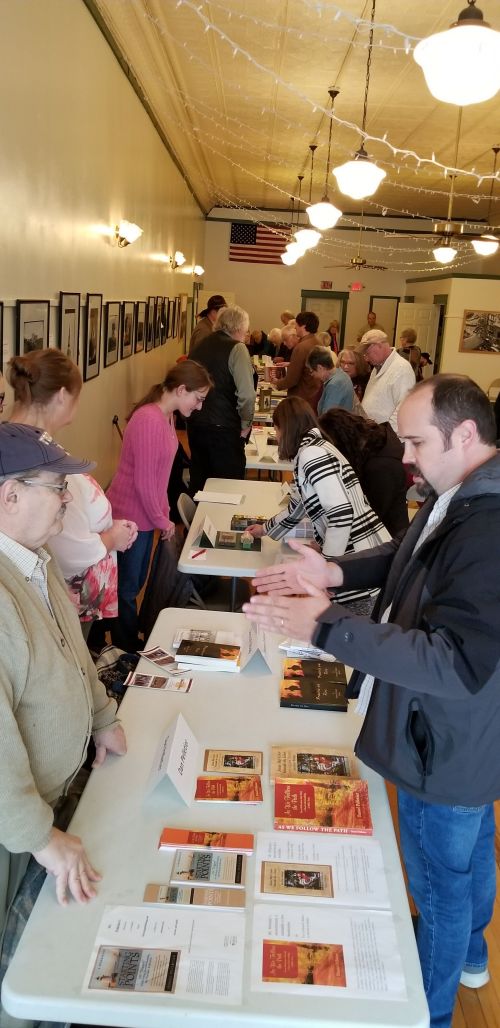 With so many incredible literary events to choose from, it's hard to pick a favorite, but I appreciate any book – on any subject – that engages communities. One of the most varied and interesting opportunities for such a conversation is the One Book, One Community partnership taking place in the Fargo-Moorhead area. Several hundred people show up for the culminating event – the author's presentation – after public discussions and multiple connections over the previous months. I can't wait to see what this year's book selection will be, not just because I'm an avid reader, but because I want to hear what others have to say about it.
When it comes to book connections and big ideas, well thought out and reasoned, finely crafted and published in beautiful volumes, North Dakota gets it right.
[Editor's note: Suzzanne Kelley is the publisher at North Dakota State University Press.]